Wellness coalition celebrates success of 2019
Wellness coalition celebrates success of 2019.

Nearly 15 years ago, a group of community leaders made a goal to reduce the amount of youth drug and alcohol abuse in the Stoughton community.
Now, the Stoughton Wellness Coalition holds several activities aimed at this and other community wellness goals such as medication disposals, interactive events and school programs.

Read complete article here.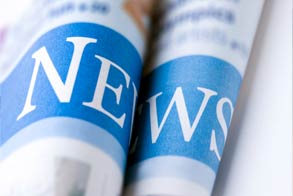 Wellness grant makes progress in first year
As the Stoughton Well-ness Coalition continues its work to help keep area youth away from drugs and alcohol, project coordinator Teressa Pellett sees progress being made.

Click here to read the full article.
State lawmakers target adults who host underage drinkers
Adults who allow teenagers to drink in their homes would be breaking the law under a new bill two Republican lawmakers are circulating.
Current law prohibits adults from allowing underage drinkers to consume alcohol in premises owned by the adults or under their control. But a state appeals court ruling last year narrowly interpreted "premises" to refer only to licensed establishments such as liquor stores or bars.


To read the full article click here.